Dzielimy się bardzo ważną wiadomością dla środowiska psychoterapeutów oraz lecznictwa publicznego w Polsce. Wiadomość niesie ze sobą wielką radość, otwiera lawinę gratulacji dla wielu zaanagażowanych w ten sukces osób oraz uświadamia jak długo trwał ten proces, jak był on trudny i jak wielką ma wagę.
Unifikacja stanowiska oraz uwspólnienie wysiłków środowiska gestaltystów doprowadziło do prawdziwie dobrej zmiany.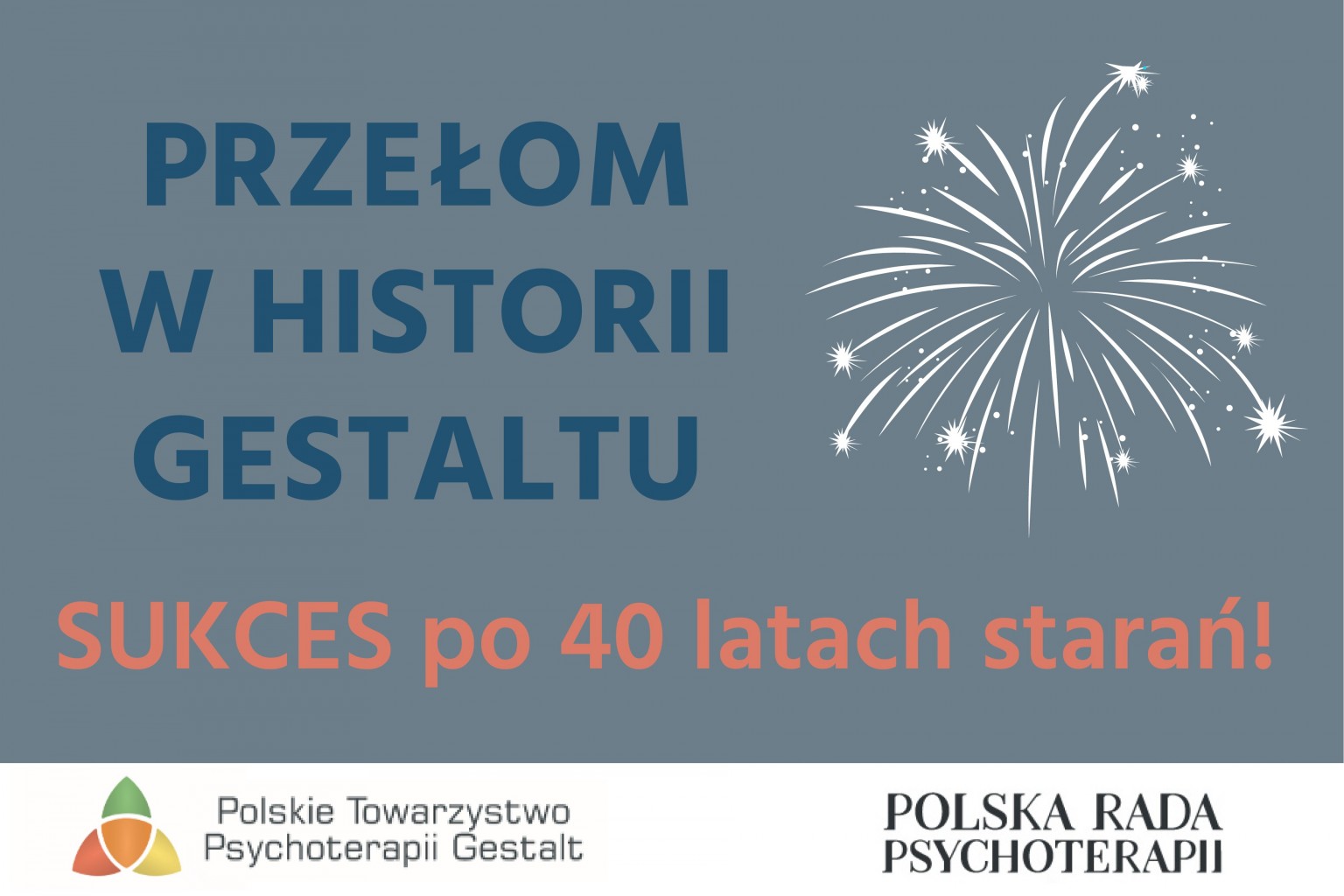 §2 w Dz.U. 2021 poz. 2400 Rozporządzenia Ministra Zdrowia
uzględnia grupę podejść humanistyczno-doświadczeniowych (m.in. Gestalt)! To rozporządzenie dotyczące świadczeń gwarantowanych z zakresu opieki psychiatrycznej i leczenia uzależnień. Minister Zdrowia podpisał nowelizację w dużej części dotyczącą psychoterapeutów i prowadzenia psychoterapii finansowanej ze środków NFZ.
Był to jeden z zasadniczych postulatów
Polskiej Rady Psychoterapii
. Gestalt dotychczas nigdy nie był uwzględniony w oficjalnych dokumentach regulujących prawo.
Gratulujemy wszystkim osobom, które pracowały na rzecz całego środowiska Gestaltystów i innych podejść psychoterapeutycznych na forum PRP.
To najlepsza wiadomość z jaką możemy rozpocząć 2022 rok. Świętujmy i podtrzymujmy dalej współpracę!